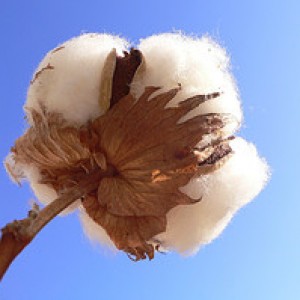 "I have an opportunity to buy a t-shirt for $1.35," said Kemp Edwards, CEO of Ethical Profiling. "Does that sound like a real price?"
This question—asked during Fair Trade Made, a meetup hosted by Fair Trade Vancouver—underlines the widespread inequalities within the garment industry.
On Monday, February 16, 2015, fair traders from around Metro Vancouver gathered to sip yerba mate, scoop guacamole, and listen to a panel of experts, including Edwards, discuss the issues  facing the garment industry, the obstacles, and some possible solutions.
According to Andy Hira, a Professor of political science at SFU and an expert on the garment industry in Bangladesh, multi-national clothing companies use labour surpluses in developing countries to drive down costs and meet our culture's "just-in-time fashion demands." Hira described how the Rana Plaza disaster prompted company-led safety initiatives, but intense global competition among factories and a lack of long-term relationships between companies and manufacturers complicates enforcement of collective labour rights and minimum wages.
But the solution isn't to stop buying clothing made overseas.
"These jobs are really important for developing countries," said Hira. "We have regulations for environmental standards. We have regulations for child labour, for minimum wage. So why can't we have these regulations abroad?"
What happens when North American consumers and companies take initiatives to procure sustainable apparel? Amy Roberts, Director of Sustainability at Mountain Equipment Co-op (MEC), explained how fair wages and a grievance system have empowered workers at the Pratibha garment factory in India. In its program with Pratibha, MEC pays fair prices for certified goods, as well as an additional premium that goes directly to workers—they decide how to use it. In advance of the monsoon rains, Pratibha workers used premium funds to purchase brand-new raincoats for everyone at the factory.
When asked about what we can do to promote change, Edwards challenged the group to take specific action. "Look for opportunities to use your voice," he said. "We have to speak for ten people or a hundred people." He asked attendees to rethink margins across supply lines, celebrate the companies that are doing good things, and lobby the Canadian government to level the playing field by eliminating tariffs and duties on fair trade certified goods.
Hira suggested that any long-term solutions will need legislation from local governments, to fund consistent enforcement of labour standards and to grant workers the rights to unionize and receive fair wages. "We want to use fair trade to show how supply chains can be developed using ethical production practices," said Hira. "But ultimately, what we want is for this to become normal routine, just like it is in Canada."
"Until the workers themselves are empowered to push for their own rights," Hira added, "it's going to be hard for outsiders to actually solve the problem."